---
Greetings, brothers and sisters in Christ!
I am happy you have found your way to my page. Here, you will find various bits of content that I have decided to share publicly, including anything from
Music playlists for Night of Worship and various liturgical seasons
Links to articles, podcasts
Book recommendations
Videos made here at the parish or elsewhere.
I hope that enjoy this page and find it beneficial to your spiritual life. God bless!
Weekly reading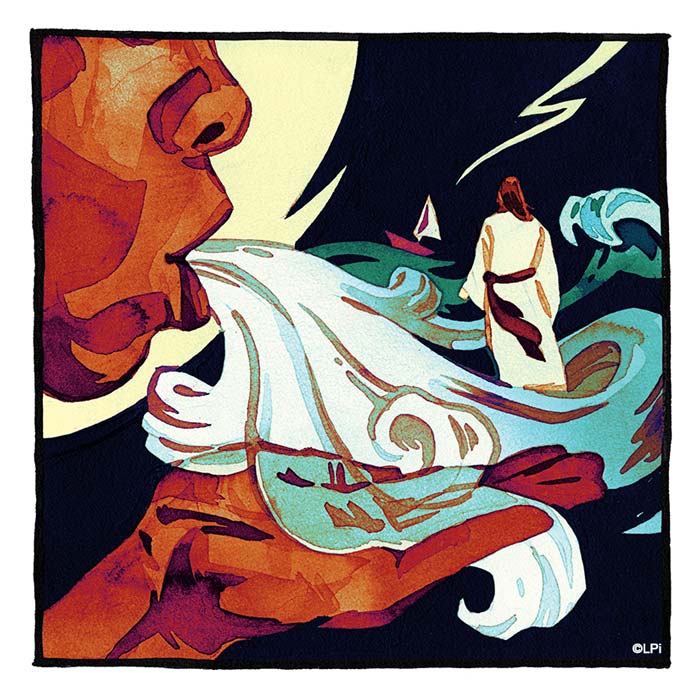 Weekly reading
Readings for the week of June 4, 2023
© Liturgical Publications Inc
Music Playlists
Night of Worship                   Advent                                 Christmas
Blog link -  Articles and reflections
Be sure to check out the Liturgy Blog here on the website, where you can find past articles from the Liturgy Corner in the Bulletin as well as particular bulletin articles from Fr. Adam concerning aspects of the Liturgy. 
Videos
Check out this video podcast show hosted by my brother, JonMarc Grodi. We have been co-hosting a sub-series all about the Cardinal Virtues and their incredible importance and relevance in our lives. The first episode is available below. Use the link below the video to explore other episodes.
See other episodes of the "Deep in Christ" Show 
Book Recommendations
Online Reading Recommendations
Contemporary Moral Questions

Person and Identity Website.

This valuable website provides resources of all sorts on the question of gender dysphoria (also referred to as transgenderism.) There is a huge amount of disinformation that floats about from mass media resources. The only way to combat disinformation to learn the truth and be prepared to speak about it. This is especially important for parents these days. Children are being taught at school, on the internet, on television, and in the wider cultural sphere what they should think about gender ideology. The main way they will be given a different perspective, the main way they will be shown the truth, is from their parents. This site provides all the resources and information you will need to inform yourself, your children and anyone you encounter about the scientific, theological, and anthropological truth on the topic of gender dysphoria. 
Chastity Project. This website is all about helping Catholics, especially teens, know and understand the beautiful truth of sexuality and embrace a truly chaste lifestyle both inside and outside of marriage. Most people know that the Church teaches things like "sex before marriage is wrong," or,"artificial birth control is wrong," but few can explain it much further than that. This is quite a sad thing because Church teaching on sexuality is all about one thing: Learning to really love. This website provides resources, links, articles, and videos for almost every question you could have on the topic of sexual morality. 

Catholic Theology 101

Scripture

Weekly Sunday Readings Commentary by Brant Pitre. Brant Pitre is my favorite contemporary Scriptural expert. His commentary and research are a staple in my homily preparation resources every week. He provides a video for each Sunday reading which can be viewed on the website Catholicproductions.com. I hope this will help you understand the Sacred Word which is so near and dear to the heart of our faith. 

Liturgy

Musica Sacra Journal Archives. This liturgical journal explores, specifically, the topic of liturgical music. I used this website archive as a resource throughout the process of writing my seminary thesis paper on the topic of Liturgical chant (what most people know as Gregorian Chant.) I encourage you to explore the titles of articles listed in this journal and see if any stand out to you as interesting topics for you to read up on. I particularly encourage you to read the articles that have to do with chant in the liturgy.